January/February:
2nd Thursday
of every month
10am-noon
in the Market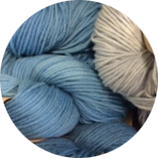 The Fiber Circle || FREE
Hostess: Adele
Once a month, come spend a morning of fiber crafting and friendship at the Fiber Circle at Miller Farms Market. Bring your favorite fiber craft to work on while sipping a hot drink, enjoying some light refreshments, and visiting with other fiber enthusiasts.
*no registration required
*please no children or pets
Friday,
March 8, 2019:
9am-noon
in the Market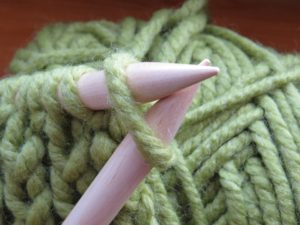 Fiber Fundamentals: Knit and Purl || $45
Instructor: Adele, Fiberfads!
Participants: Knitters ages 8 and up
Enrollment: Maximum of 5 students
Materials: All materials are included
Fee: $45/student*
Always wanted to learn to knit? Already knit but need a refresher course? Adele from Fiberfads! will teach you the fundamentals of knitting: casting on, knitting, purling, and binding off. With these 4 skills in your knitting bag, you're on your way to becoming the knitter you've always imagined you could be!
*All materials are included in this fee and are yours to take home: yarn, knitting needles, tapestry needle, a pocket guide to knitting, and a beginner's knitting pattern.
Preregistration and payment required.